The Local Plan 2040 is out for public consultation till 5pm on 29th July. Whilst no significant housing proposals impacting Renhold parish are currently identified, a significant proposal for a science campus-style business development straddling the A421 at Water End has been included.
To assist residents who want to find out more, to speak to Councillors, or would like some assistance with their response, the Parish Council will therefore be holding an open session on Thursday 14th July from 2pm to 8pm at the Village Hall on Wilden Road
Resources will be available to allow residents to complete paper consultation response forms at this event.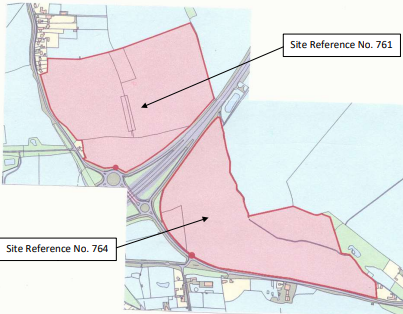 The proposal appears as Policy EMP6 – Business Park, Land at Water End and St Neots Road and comprises a Research Campus of approximately 30 hectares (74 acres) split between 2 sites to the north and south of the A421.
If you are unable to attend the drop in sessions, but would like more information or if you have any questions or comments, you can contact the Parish Clerk, Lizzie by email:lizzie_barnicoat(at)hotmail.comor on 771702